Welcome to mid-week and Happy Mother's Day!
There is an old saying that God created mothers because God couldn't be everywhere! This saying helps us to see the reflection of God's love for us. When we abide in this love, it bears good fruit. This coming Sunday, I hope you will take the time to say thanks to mothers everywhere: whether she is still living or is deceased, whether she is a mother by chance or by choice. Many women in our lives have mentored us, nurtured, us, loved us unconditionally, and have shown us what it means to abide in love and to bear good fruit. Thank you for all you have done to prepare the young people in your lives to be the good men and women of the next generation. Our world cannot make it without you. Thank you for all you have done and will do. Happy Mother's Day!
As a special St. Matthew's treat to honor the women in our lives, we will have a special coffee hour hosted by the men on the Vestry! We will have cake and light refreshments for you to enjoy, as well as a special gift for each woman in the parish! In addition, as a special Outreach event, we have purchased a bed of flowers to be distributed to all of the women who reside at Arlington Place (where Teny Kissner lives). If you are interested in helping to deliver flowers to Arlington Place, please contact Celeste Sheets-Eaton or Phillip Sowders, as they will be making the delivery on Saturday (I believe)!
This past week, we were given a profound invitation to live with abundance. Jesus promises us a life far better than we could ever imagine, but it is not a life of an abundance of "stuff." It is a life where we have an awareness of meaning and purpose that brings us real and deep and lasting joy - a spiritual abundance that cannot be taken away or destroyed. The abundance that Jesus gives us is spiritual abundance. It is a life determined by the quality of the relationship we have with God and with one another. When we live abundantly, we have an abundance of love, joy, peace, goodness, generosity, mercy, patience, humility, kindness, forgiveness, gentleness, faith and hope. And, as disciples of Jesus, we have the responsibility to make space for others to live this kind of abundance.
Since last Sunday is typically known as Good Shepherd Sunday and in my sermon, I shared about experiences of how sheep roam the countrysides of England. I thought I would humor you all with some photos of "Sheep Gone Wild!" Enjoy!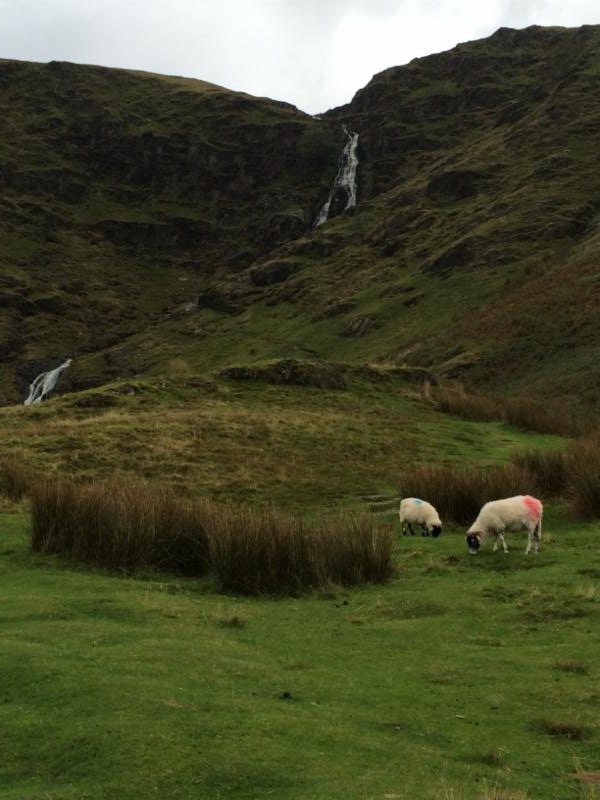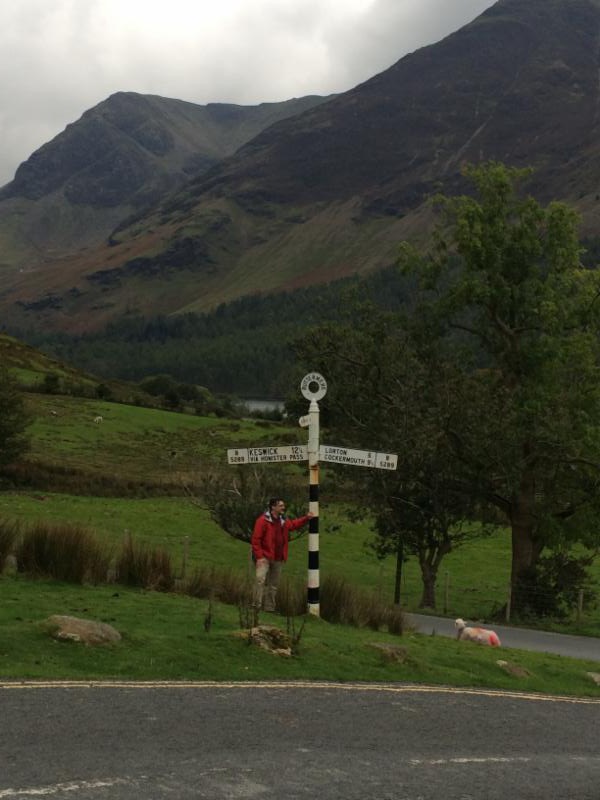 God's love to you all! Fr. Frank
---
A smell can trigger the memory of a garden, a vacation or a family gathering. A sound or sight can do the same thing. Well, my mind operates in an odd way in that musical compositions pop into my head when I hear the lectionary read on Sunday mornings.

This week's first lesson from Acts relates the stoning of Stephen. For the last couple weeks as I was finalizing my choices of Sunday's service music, Felix Mendelssohn's not often heard oratorio St. Paul has filled my mind's ear. In that oratorio, Mendelssohn has penned one of the most dramatic musical scenes. A series of stirring recitatives and choruses that relate the story are followed by the powerful aria, Jerusalem.
Jerusalem, thou that killest the Prophets,
thou that stonest them which are sent unto thee;
how often would I have gathered unto Me thy children, and ye would not!
Mendelssohn gives God's lamentation to a soprano!
These references that flood my thought when hearing scripture read bring not only to mind great pieces of music. I praise God for the inspiration of the Holy Spirit that embraced the composers. I remember with fondness choristers, soloists and instrumentalists who played integral roles in the various performances I was privileged to participate in. For Jerusalem, I remember with a tear both a soprano and a tenor who sang this aria with great passion and inspiration. The soprano is about to start her sixth decade of singing in church. The tenor passed in his mid-twenties, cutting short a career of great promise.
So forgive me if a strange smile crosses my face each Sunday as the various lessons are read. God's touch is on every memory of music that floods my thought.
Click the YouTube link to hear a good recording of Jerusalem: https://www.youtube.com/watch?v=bTFUa5XPBcY
Dale Caldwell