May 10, 2017, 8:13 AM
A word at mid-week 5/10
Welcome to mid-week and Happy Mother's Day!
There is an old saying that God created mothers because God couldn't be everywhere! This saying helps us to see the reflection of God's love for us. When we abide in this love, it bears good fruit. This coming Sunday, I hope you will take the time to say thanks to mothers everywhere: whether she is still living or is deceased, whether she is a mother by chance or by choice. Many women in our lives have mentored us, nurtured, us, loved us unconditionally, and have shown us what it means to abide in love and to bear good fruit. Thank you for all you have done to prepare the young people in your lives to be the good men and women of the next generation. Our world cannot make it without you. Thank you for all you have done and will do. Happy Mother's Day!
As a special St. Matthew's treat to honor the women in our lives, we will have a special coffee hour hosted by the men on the Vestry! We will have cake and light refreshments for you to enjoy, as well as a special gift for each woman in the parish! In addition, as a special Outreach event, we have purchased a bed of flowers to be distributed to all of the women who reside at Arlington Place (where Teny Kissner lives). If you are interested in helping to deliver flowers to Arlington Place, please contact Celeste Sheets-Eaton or Phillip Sowders, as they will be making the delivery on Saturday (I believe)!
This past week, we were given a profound invitation to live with abundance. Jesus promises us a life far better than we could ever imagine, but it is not a life of an abundance of "stuff." It is a life where we have an awareness of meaning and purpose that brings us real and deep and lasting joy - a spiritual abundance that cannot be taken away or destroyed. The abundance that Jesus gives us is spiritual abundance. It is a life determined by the quality of the relationship we have with God and with one another. When we live abundantly, we have an abundance of love, joy, peace, goodness, generosity, mercy, patience, humility, kindness, forgiveness, gentleness, faith and hope. And, as disciples of Jesus, we have the responsibility to make space for others to live this kind of abundance.
Since last Sunday is typically known as Good Shepherd Sunday and in my sermon, I shared about experiences of how sheep roam the countrysides of England. I thought I would humor you all with some photos of "Sheep Gone Wild!" Enjoy!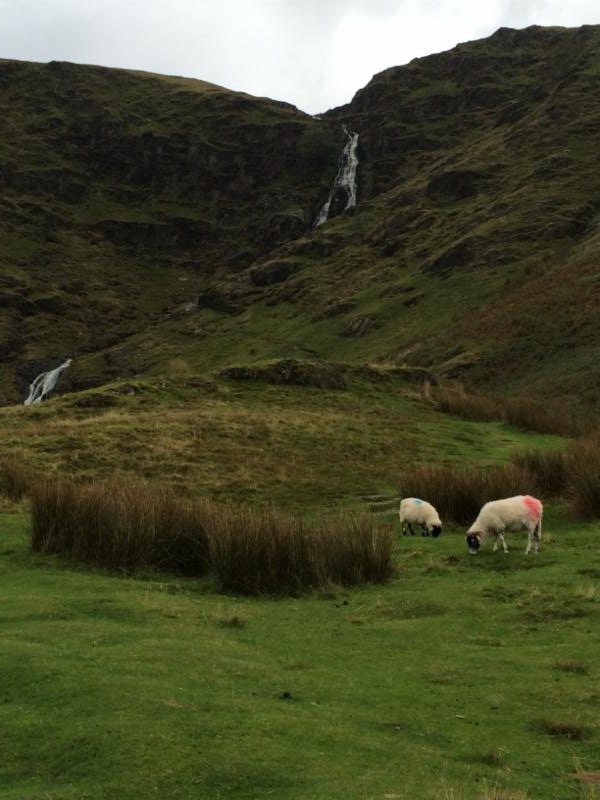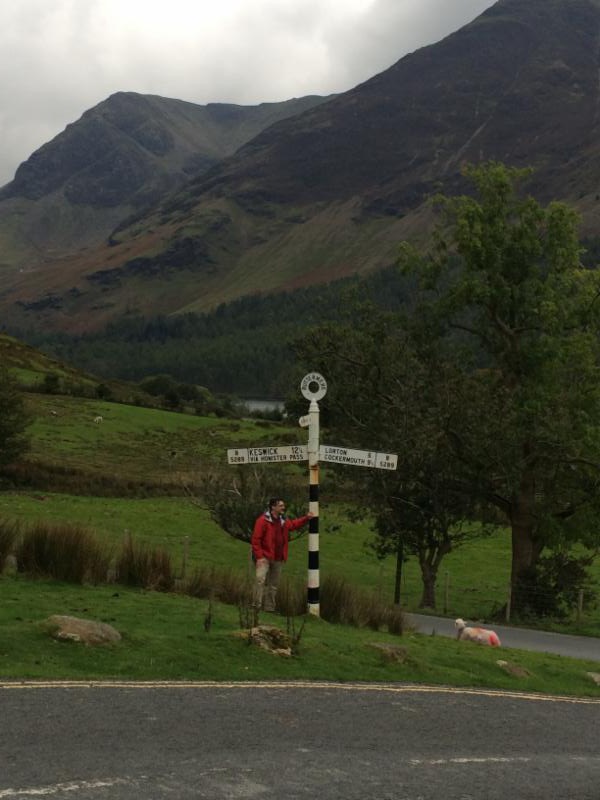 God's love to you all! Fr. Frank
---
A smell can trigger the memory of a garden, a vacation or a family gathering. A sound or sight can do the same thing. Well, my mind operates in an odd way in that musical compositions pop into my head when I hear the lectionary read on Sunday mornings.

This week's first lesson from Acts relates the stoning of Stephen. For the last couple weeks as I was finalizing my choices of Sunday's service music, Felix Mendelssohn's not often heard oratorio St. Paul has filled my mind's ear. In that oratorio, Mendelssohn has penned one of the most dramatic musical scenes. A series of stirring recitatives and choruses that relate the story are followed by the powerful aria, Jerusalem.
Jerusalem, thou that killest the Prophets,
thou that stonest them which are sent unto thee;
how often would I have gathered unto Me thy children, and ye would not!
Mendelssohn gives God's lamentation to a soprano!
These references that flood my thought when hearing scripture read bring not only to mind great pieces of music. I praise God for the inspiration of the Holy Spirit that embraced the composers. I remember with fondness choristers, soloists and instrumentalists who played integral roles in the various performances I was privileged to participate in. For Jerusalem, I remember with a tear both a soprano and a tenor who sang this aria with great passion and inspiration. The soprano is about to start her sixth decade of singing in church. The tenor passed in his mid-twenties, cutting short a career of great promise.
So forgive me if a strange smile crosses my face each Sunday as the various lessons are read. God's touch is on every memory of music that floods my thought.
Click the YouTube link to hear a good recording of Jerusalem: https://www.youtube.com/watch?v=bTFUa5XPBcY
Dale Caldwell
---
May 3, 2017, 8:57 AM
A word at mid-week 5/3
Greetings and happy mid-week!
In this week's Gospel lesson, we meet with with the Risen Jesus as he encounters two disciples traveling back to their homes in Emmaus. It is an interesting story with many different twists and turns: grieving and irritable disciples who are trying to figure out what is next for them and for their fellows colleagues, a stranger who seems oblivious to all that has happened over the past few days - the suffering and death of their friend and teacher, Jesus - and a mysterious recognition, of having their eyes suddenly opened when they break bread together and see that it is Jesus who is with them! As Jesus engaged them on the road and retold all of the biblical stories of the patriarchs and matriarchs and kings and prophets of the faith and how they all pointed to the life, death, and resurrection of Jesus, it was like he was connecting the dots for them so that they could see the entire picture more clearly. And, in the sacred meal, as Jesus took the bread, blessed it, gave thanks, and gave it to them, it all came together and realized that he was in their midst. This is not just a good Bible story, it is the story that we tell and retell and live into each week when we gather together, pray, read and listen to the stories of our faith, and break bread and share it, together. It is in these breakthrough moments that we can recognize and live lives more abundantly. May it be so for us as we gather week to week at 8320 E. 10th Street!
It was a busy 2-week transition period for all of us as we gathered on April 22 at St. Christopher's, Carmel for Bishop Cate's Celebration of Ministry and then again on April 28 and 29 with all of the festivities surrounding the ordination and consecration of Bishop Jennifer. What an historic time to be a part of the Episcopal Branch of the Jesus Movement! In his address to the clergy,
Presiding Bishop Michael Curry reminded us that one of the gifts of the Episcopal Church is that it is founded on a model of intimacy. We are a group of small churches who gather regularly for worship, who pray together, study scripture and other formation together, who raise their children together, and who take care of the church building and grounds, together. Even in "big box" churches, they form small groups to do these kinds of things - things that are already built into our DNA in the Episcopal Church. He also reminded us that priestly ministry is first and foremost about connecting people intimately to God and to one another. All other tasks that a priest or rector or priest-in-charge may have responsibility for, nothing should take precedence over this one, essential priestly function!
Also, this week, I had the opportunity to spend time with Bishop Mauricio Andrade and his wife, Sondra. They are a wonderful ministry team! I learned a lot about Brasilia and our "companionship" as a diocese. One of the strengths they identified in our diocese is how we have dialogued about important and sensitive issues. For example, the church in Brasilia is facing a similar point in history that we faced a few years ago about same-sex marriage. As might be expected, there is much debate on both sides of the aisle on this issue. Bishop Mauricio is taking opportunities to gather differing viewpoints for conversations. Good things are happening as a result! He also noted that he is a follower of St. Matthew's on Facebook! He and Sondra enjoy our posts and all the good he sees happening at St. Matthew's. He said he really likes all of the pictures we post! So, let's keep it going!
God's love to you all! Fr. Frank
---
Thank God for Sacred Spaces
As I walked into St. Matthew's early last Sunday morning, I thought how wonderful it was to be back in a sacred space. Being part of the 180+ singers of the massed choir for the ordination/installation
service for our new bishop last Saturday, it was at most times impossible to find those thin places where earth and heaven intersect.
While I know that true worship can take place anywhere, I am also well aware that I act differently when entering the church on East 10th. Reverencing the cross - the empty cross of the Reformed church - is more than just a routine. It acknowledges that Christ has indeed saved us, and that I am truly loved. I have repeatedly witnessed St. Matt's parishioners end the animated conversation of the narthex and take on a completely different demeanor as they enter our sacred space.
Clowes Hall was not designed as or intended to be a sacred space, and indeed, last Saturday, rarely if ever did it serve as one. Much of the conversation that took place there would have never happened in the individual churches the worshipers attend. It was, however, only in the vibrant liturgy where one could worship.
But praise be to God that we worship weekly in a sacred space! I am grateful for saints, living and dead, who were instrumental in fashioning our worship space with architecture that lifts the eyes heavenward. And as a musician, I could not ask for more wonderful acoustics!
Dale Caldwell
---
April 26, 2017, 9:42 AM
A word at mid-week, 4/26
Welcome to Consecration mid-week! I hope you are all continuing to celebrate the meaning of the resurrection in your lives!

Easter is the longest season of the Church Year - for a good reason
! Although, because of the centrality of the Incarnation in our theological understanding of creation, Anglicans tend to "favor" or give special emphasis on Christmas, it is the Easter mystery (aka Paschal Mystery) around which Christianity revolves! In fact, every Sunday celebration of the Holy Eucharist is a "mini Easter" in which we not just recall the life, death, suffering, passion, and resurrection of Jesus, but in this great mystery somehow recognize its presence in and among us "in the now."

This past week, in the Gospel of John, we heard the continuation of the Easter story when Jesus appears to the other disciples the evening of the resurrection. He greets them with peace. But this peace is more than a mere greeting, it is the fulfillment of his promise to restore our lives, "to make all things new!" And, as we learned, the fulfillment of his promise includes the immediacy of sending us out into the world to spread this peace - the peace that St. Paul says, "surpasses our understanding" that nothing, no thing, not one thing can ever separate us from the love of God! This is the peace he gives us and that we are charged to give to one another!

I hope you all will take in many of the events this weekend of the ordination and consecration of Bishop-elect Jennifer. I am excited to be a part of this celebration and to see so many others throughout our world-wide Anglican Communion coming to this city to celebrate this joyous event! Thank you Joe Weaver for being the St. Matthew's Banner Carrier and processing at the ordination! Below there is more information, including how to watch is live via webcast!

This past week, Greg and the Vestry have been looking into both the Amazon and Kroger fund raising programs where a portion of designated sales from those two entities would come back to St. Matt's as Fund Raising. More information will be made available as this comes about. Please stay tuned!

This past Sunday was a full day at St. Matthew's. I hope you not only saw but shared many of the Facebook posts with your FB friends!
At 2:00pm, we welcomed 200+ people in the Narthex and Sanctuary for the annual Michael Florek Musical Recital. I don't recall how many years we have hosted the recital, but Michael and many of the returning recitalists told me how great it is to perform at St. Matthew's because of our acoustics. One person said, "Playing at St. Matthew's is like home to me!" The event was followed by a pitch-in reception provided by the Florek's, the families of the recitalists, and by Vestry Members Celeste Sheets-Eaton and Angie Wilkinson! It was delightful to hear so many "students" - all ages and stages - play solos and ensembles - violins, guitars, banjos and more!
Also at 2:00pm, Templo Gracia, the evangelical Hispanic faith community that resides at St. Matthew's, held their 6th year anniversary church service and dinner reception in the Parish Hall. It was packed wall-to-wall with members of the church. The festivities included live music, electric and acoustic guitars, drums, and lots and lots of singing! I was also present for a portion of Pastor Rodriguez's fiery sermon! With the pitch-in reception upstairs and the full-meal dinner downstairs, St. Matthew's was filled with wonderful smells of food!!!
In the early afternoon, the Boy Scouts arrived and aired out their tents and equipment from a recent campout. It had rained some at the campout and so supplies needed to be cleaned and reset for the next campout.
And, if you missed it, St. Matthew's was live on Facebook promoting Kite Sunday on May 21!
It was really marvelous to see so much activity just in one day and to realize that this is part of the mission of St. Matthew's in partnering with various groups in the area to use our space as a foundation for their life and work. St. Matthew's has a great gift to offer the community in its building and grounds and in its people. Jesus says to us, "Peace be with you. Now go and change the world around you!"
God's love to you all! Fr. Frank
---
We Walk by Faith and Not by Sight
Sight and vision have been very much on my mind the past number of weeks. While grateful for my glasses purchased a few weeks ago which brought much needed clarity to road signs, they did nothing to fix the numerous floaters that plague my sight. At times those floaters make reading music a challenge. My partner Neil just came through successful cataract surgery on both eyes. Even better than being able to see things clearly came his repeated exclamations of how bright everything seemed.
The disciple Thomas demanded that his senses of sight and touch confirm Jesus' resurrection. He could not rely on the hope he surely must have felt in his heart. Our gradual hymn last Sunday,
We walk by faith and not by sight, declared the reality that faith requires more of us than our senses can possibly provide in believing in the resurrection. The Gospel reading this week tells one of my favorite stories: two disciples do not recognize who walks with them on the way to Emmaus until they share the Eucharist. They find Him in simple bread and wine and their eyes are opened.
The floaters and cloudy lenses seem to me to be a metaphor for the hurts and prejudices that prevent me from truly seeing the beauty and love in the people around me. My personal prayer is that I can see everyone as God sees his beloved children. Even with all our faults, we are loved unconditionally.
May our vision be clear and bright.
Dale Caldwell
---
April 13, 2017, 7:13 AM
A word at mid-week, 4/12
Welcome to mid-week in Holy Week!

Holy Week is the most sacred week in the Church year. The word "holy" means "set apart." As Christians, we "set apart" an entire week - Holy Week - to not only recall, but to enter more fully into, the events surrounding the suffering, Death, and Resurrection of Jesus. And, not only is the week a sacred and special week, Maundy Thursday, Good Friday, and The Great Vigil of Easter are the three holiest days for Christians. In fact, from a liturgical point of view, Maundy Thursday-Good Friday-Easter Vigil are actually one, continuous service.

You will notice that Maundy Thursday does not end really end - there is no final prayer or blessing. After the altar is stripped and washed, the ministers and people leave in silence. Some stay to keep vigil in prayer. Good Friday is a day of personal reflecti
on, prayer, and waiting in anticipation that Death will not have the last word! These three days (known as the "triduum") find their climax in The Great Easter Vigil, where our time of waiting and watching is fulfilled, the stone is rolled away, and we boldly proclaim: "Alleluia! Christ is Risen! The Lord is Risen indeed! Alleluia!"

I hope you will take advantage of the many services this week. Entering into this holy time and participating in each of these services can deepen and enrich your faith life. The service schedule this week is:
Wednesday, Tenebrae at 7pm
Maundy Thursday at 7pm
Good Friday, Stations of the Cross at 12 Noon
Good Friday Service at 7pm
The Great Vigil of Easter at 7pm
Easter Sunday at 10am
REMINDER:
On Maundy Thursday, during the Eucharistic Prayer, we will read the names of those loved ones who have died. Thank you to those who have submitted names already. If you haven't done so, please submit names to both Carissa and me as soon as possible. We did this last year and this is a very powerful remembrance to do on Maundy Thursday.
In addition, Easter Memorials are being accepted for Easter Sunday. In the April issue of Smatterings, you will find a form to use. You can also submit your memorials directly to Carissa and me. Donations of any amount will be accepted. Please include the name of the memorial as well as your name so we can list this in the Easter Bulletin. All donations will go to support the work of the Altar Guild and the Easter decorations. Please submit your memorials as soon as possible.
Being Received into the Episcopal Church:
Please include in your prayers Rocio Carrasco as she prepares to be received into the Episcopal Church on May 25 at Christ Church Cathedral at 7:00pm!
A big "THANK YOU!" to all who are reading during Holy Week services. Your ministry of Lector is an important gift to St. Matthew's!
God's Love to You All! Fr. Frank
---
The Holy Spirit Has Spoken Through the Ages
and Continues to Speak
In some Christian circles, there is the thought that everything old is outdated and no longer relevant, and thus must be discarded. They say that the Holy Spirit can only speak through and inspire us with what is new. From liturgical and musical standpoints, this is far from reality and denies the eternal nature of the One who created us. Holy Week and Easter are filled with examples of ancient liturgies and chants that continue to inspire and thrill. They speak to the heart of our faith.
One small musical example this week is the choir anthem for Maundy Thursday. In planning, I found one of my favorite anthems in St. Matt's library: Beloved, Let Us Love One Another. The copies have yellowed considerably. The Scotch tape holding the copies together long ago turned brown and is now brittle without any ability to adhere to anything. The copies were purchased back in
the 1930s for twelve cents each! Compare that to single copies of anthems that today can cost $3.00 each. But the text, set to music by Van Denman Thompson, speaks to the core of Maundy Thursday - mandatum novum, the new commandment - that we love one another as God has loved us.
Although quite a prolific composer, Thompson certainly will long be remembered for several inspiring gems. He became University organist and music teacher at DePauw University in 1911 and retired from there as director of the School of Music in 1956.
I am confident that the Holy Spirit will be present in all our liturgies this week, inspiring and challenging us to deepen our faith and commitment. My prayer is that all members of St. Matthew's Church will truly love each other unconditionally, in spite of our faults and trespasses. We have been commanded to do so.
Dale Caldwell
---
April 5, 2017, 7:01 AM
A word at mid-week 4/5
Welcome to mid-week!


It was such a pleasure being back home and worshipping with all of you this past Sunday! Our trip to Japan was remarkable and we saw many beautiful and extraordinary things. I learned a lot about the rich history and culture of the Japanese people. I hope to share more with you, including some fun pictures!

This past week, on the last Sunday of Lent - the Sunday before Palm/Passion Sunday, we heard the story of Mary, Martha, and the raising of Lazarus from the Gospel of John. For as close a friendship as they had with Jesus, I can only imagine the pain and hurt they must have felt at his delay in being with them in their time of need. Perhaps all of us have felt something like this at times in our lives. When things have been difficult and you prayed and prayed and prayed, have you ever felt that God wasn't listening? As in so many times in life, when it seems like God has stopped listening, when it seems that Jesus isn't coming, he is, in fact, closer to us than it appears. In places where we see only death and despair and hopelessness, God can wield the power of new life, in unexpected ways. When we mess us, make mistakes, God can make a new way out of something that seems impossible at the time.

In the Rev. Stephen Wiley's sermon, The Road to Easter Runs Through a Cemetery, he reminds us that Lent is the path that leads to Easter joy; that Lent does not by-pass the realities of our lives, but rather helps to make the hard things, the hard realities, possible to meet head on. The joy of Easter is not a concept or just a nice slogan. It is when we experience God's power and love that is stronger than death and pain and loneliness and fear and failures; that whatever happens to us, whatever we are going through, whatever confronts us, God never ever abandons us, even when it is hard for us to see him and feel his presence. May this be so!
As a practice of evangelism, take an opportunity to invite at least one friend or neighbor to join you for Holy Week and Easter services at St. Matthew's. Share the following schedule with your family and friends:
Holy Week and Easter Schedule
Sunday, April 9 Passion/Palm Sunday at 10:00am
Wednesday, April 12 Tenebrae Service at 7:00pm
Thursday, April 13 Blessing of Oils and Reaffirmation of Vows, 12:05pm at Christ Church Cathedral
Maundy Thursday, April 13 at 7:00pm (St. Matthew's)
Good Friday, April 14 Stations of the Cross at 12:00pm
Service of Good Friday from the Book of Common Prayer at 7:00pm
Holy Saturday, April 15 The Great Easter Vigil at 7:00pm
Easter Sunday, April 16 Holy Eucharist at 10:00am
God's Love to You All! Fr. Frank
---
Everyone Loves a Parade
but . . .
When I held my first fulltime church music position, Palm Sunday was almost solely about Jesus' triumphant entry into Jerusalem. For me, there was nothing more enjoyable than working out the kinks in the brass ensemble a week before Easter, having dozens of children singing their loud "Hosannas" and all the choirs processing everywhere, singing antiphonally around the church. The vast majority of the congregation left that day on a mountain top and returned a week later to the higher peak of Easter. Very few experienced the valley of Holy Week.
As my faith matured, I realized how much I had missed in truly contemplating the depth of God's gift of grace. I also grieved that so few experienced it alongside me. I was grateful when Lent VI became the Sunday of the Passion (Palm Sunday). Reading together the complete story of the Passion carries for me such a depth of emotion and unworthiness. I feel such a connection with those sitting in the pews with me.
I pray that you will be part of as many of the Holy Week services as you are able. They are unique in focus and filled with opportunities for personal growth.
I do so love a parade, but I remind myself that I need to follow Jesus' steps on the complete journey to Easter.
Dale Caldwell